The Tremendous Power Of The Words You Use.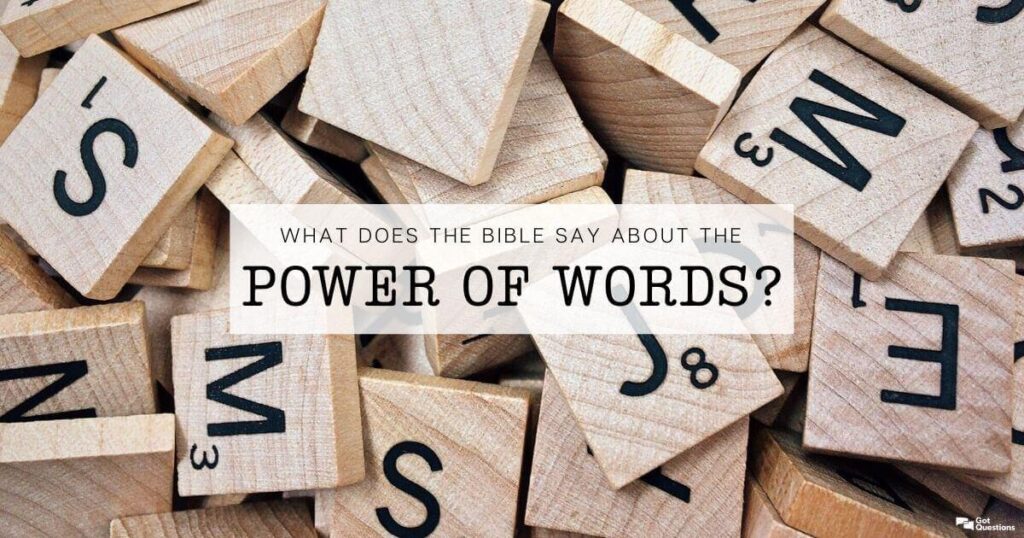 We look at many passages in scripture (there are many), but the main ones are
James 3:1-12
Mat 12:34-37
The average person speaks at least 7,000 words a day and for women 20,000.
Think about it, the words that you speak each day are your imprint on the world and your life as well. Our words do more than convey information; they can be our reality and they (words) can agree with or kill God's good future for our lives.
Main scriptures James 3:1-12
The Bible says the tongue is like the rudder of a ship. A huge ship is steered by a small rudder, and in the same way, our life course can be determined by our tongue.
Words can exacerbate wounds and inflict them directly. Alternately, words can build up and be life-giving (Proverbs 18:21; Ephesians 4:29; Romans 10:14–15). Of all the creatures on this planet, only humans have the ability to communicate through the spoken word. The power to use words is a unique and powerful gift from God.
Ephesians 4:25-29: Do not let any unwholesome talk come out of your mouths, but only what is helpful for building others up according to their needs, that it may benefit those who listen.
What does the word unwholesome mean (The Greek word translated as "unwholesome" means "rotten" or "foul" and originally referred to rotten fruit and vegetables. Vulgar humour, dirty jokes, and foul language have no place in the life of a Christian.
Unwholesome talk can be detrimental to the physical, mental, or moral well-being
Are we using words to build up people or destroy them? Are they being filled with hate or love, bitterness or blessing, complaining or compliments, lust or love, victory or defeat? Words are tools that can make life better, but any tool can be misused.
Second main scripture is Mathew 12: 34-37
Jesus reminds us that the words we speak are actually the overflow of our hearts (Matthew 12:34–35). When one becomes a Christian, there is an expectancy that a change of speech follows because living for Christ makes a difference in one's choice of words.
Words are so important that we are going to give an account of what we say when we stand before the Lord Jesus Christ. Jesus said, "But I tell you that men will have to give account on the day of judgment for every careless word they have spoken. For by your words you will be acquitted, and by your words you will be condemned" (Matthew 12:36–37).
Colossians 3:16-17– Let the message of Christ dwell among you richly as you teach and admonish one another with all wisdom through psalms, hymns, and songs from the Spirit, singing to God with gratitude in your hearts. 17And whatever you do, whether in word or deed, do it all in the name of the Lord Jesus, giving thanks to God the Father through him.
Colossians 4:6 – Let your conversation be always full of grace, seasoned with salt, so that you may know how to answer everyone.
As followers of Christ, we should emulate the example of Jesus, whose words were so filled with grace that the multitudes were amazed (Luke 4:22).
Our words are full of blessing when the heart is full of blessing. So, if we fill our hearts with the love of Christ, only truth and purity can come out of our mouths.
Peter tells us, "In your hearts set apart Christ as Lord. Always be prepared to give an answer to everyone who asks you to give the reason for the hope that you have. But do this with gentleness and respect" (1 Peter 3:15).
Let the power of our words be used of God to manifest the power of our faith. Be prepared to give the reason for why we love the Lord—at any time, to anyone. Our words should demonstrate the power of God's grace and the indwelling of the Holy Spirit in our lives. May God enable us to use our words as an instrument of His love and saving grace. (1 Peter 3:15 )
*********