Thanksgiving!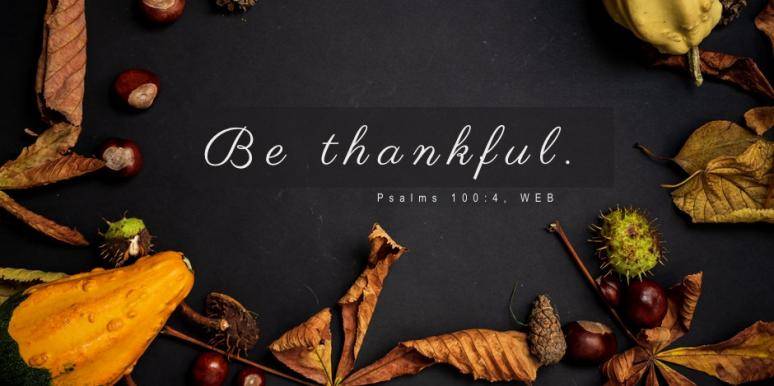 Enter His gates with thanksgiving in your heart, writes David, enter His courts with praise. Psalms 100:4 paraphrased. Our Lord doesn't actually need seduction, He doesn't need to be appeased. Yet, it seems like David knew that if He did this, his requests will be heard. Well, it turns out that thanksgiving and praise goes a long way to prepare our hearts, rather than the heart of God. It helps us to shift our attention towards God instead of towards ourselves.
This is important because if we focus inwards, we will not appreciate what God has already accomplished in us. Secondly, we will not have enough faith that He can answer the prayer at hand. So we can borrow this from David, and 'prepare our hearts' as well as our expectations. Because guess what, God cannot answer you if you are ungrateful and selfish. And we are selfish when we look at our needs first and ignore what God has already done in our lives.
So today, try and 'count your blessings' praise Him for everything including what you are not aware that He did. Give thanks as if you know that your prayer is already answered, then step boldly into His presence and talk to Him. He is your Father.